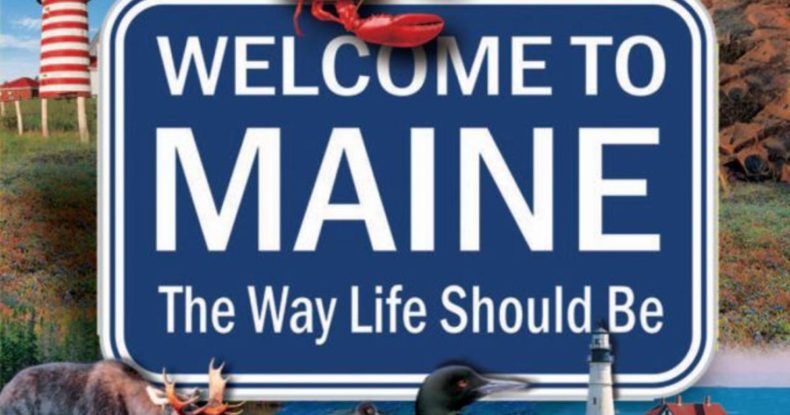 You are able to start dispensing businesses in Maine to cultivate, transport and distribute medical cannabis for 5  patients and will be able to start recreational cannabis business from February 2018.
Maine voters legalized use of medical marijuana in 1999 and have significantly expanded the program since, most recently by creating a regulated system of medical marijuana dispensaries and caregivers permitted to grow pot for clients.
8 November 2016 Maine voters have approved cannabis for recreational use. The vote means that cannabis will become legal for use from December 15, and cannabis shops can open in 2018.
Medical Cannabis
The State of Maine has enacted legislation allowing to legally grow marijuana for a Maine qualified patients (up to 5) in need. As a Maine licensed caregiver you are allowed by law to grow up to 6 marijuana plants per patient. You are also allowed to possess and transport up to 2.5 ounces of medical marijuana at reasonable market prices to the patient you care for every 15 days. Caregivers operating a legally compliant business can expect to earn approximately $20,000-$40,000 or more per year in revenue.
Start-up costs include:
The Caregiver license is $300 per patient ($1,500 cost annually)
Background check fee paid to the state $31
Space improvement (from $1,000)
Tables, shelves, supplies and other equipment ($1,000+)
Monthly Operational Utilities ($200+)
Salaries
Recreational Cannabis
On Monday (January 30), Paul LePage issued an executive order to shift oversight of cannabis to the Bureau of Alcoholic Beverages and Lottery Operations.
The legislation also delays the start of retail sales until February 2018, giving agencies more time to craft and implement rules governing the industry.
The law will allow an individual 21 years or older to possess as much as 2.5 ounces of cannabis. There will be two options – smoking in private, such as in your home, or smoking in a state-licensed cannabis social club.
---
To get ahead and be prepared for when the state will start licensing marijuana businesses, you should a plan today.
We create medical and recreational cannabis business plans for different types of cannabis business:
Please do not hesitate to contact us to make an order for a cannabis business plan or a cannabis industry research. We will create complete and professional business plans, including pro forma financials and projections to help you know how much money it'll cost to start your business and how much money you can make by starting and operating your 100% legally compliant medical and recreational marijuana business.
We also offer a wide range of cannabis business plan templates and financial models.