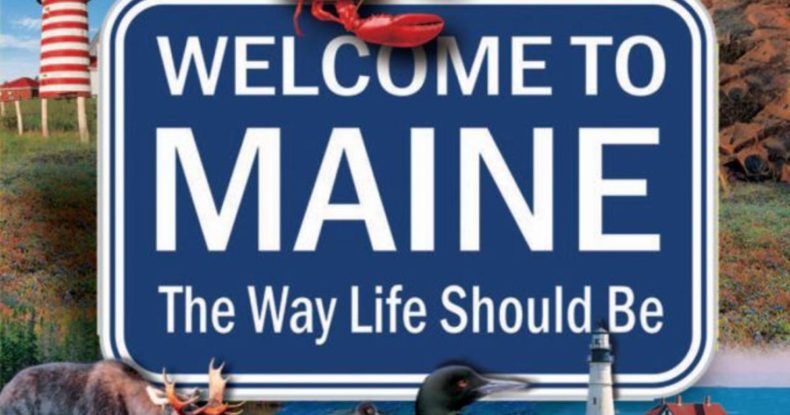 You are able to start dispensing businesses in Maine to cultivate, transport and distribute medical cannabis for 5  patients and will be able to start recreational cannabis business from 2019.
Maine voters legalized use of medical cannabis in 1999 and have significantly expanded the program since, most recently by creating a regulated system of medical cannabis dispensaries and caregivers permitted to grow pot for clients.
8 November 2016 Maine voters have approved cannabis for recreational use.
Medical Cannabis
Since medical cannabis sales were approved in Maine, the state's dispensaries have been extremely limited. Only eight medical dispensaries were permitted one in each of the state's predefined geographic areas. The dispensaries were required to obtain permits and licenses and cultivate their own cannabis, with production caps set by the state. Every aspect of the dispensaries' operations is regulated, and the facilities are subject to state inspections. Much of Maine's medical cannabis sales have been carried out by a large number of caregivers, many of whom profit by growing cannabis for patients.
The State of Maine has enacted legislation allowing to legally grow marijuana for a Maine qualified patients (up to 5) in need. As a Maine licensed caregiver you are allowed by law to grow up to 6 marijuana plants per patient. You are also allowed to produce and transport up to 2.5 ounces of medical cannabis at reasonable market prices to the patient you care for every 15 days.
Recreational Cannabis
The laws regulating recreational cannabis in Maine are still in draft form. Under those draft regulations, here are the types of licenses that would be allowed in the medical cannabis industry:
Cultivation facility licenses
Cultivation facility licenses will be broken into three tiers, based on the size of the facilities. To obtain a license, cultivators must submit applications along with operating and cultivation plans.
Facilities with Tier 1 licenses will be allowed to cultivate no more than 30 mature marijuana plants and an unlimited number of immature plants and seedlings, or less than 500 square feet of plant canopy; Tier 2 cultivation facility licenses allow the growth of up to 3,000 square feet of plant canopy; Tier 3 cultivation facility licenses allow the growth of up to 10,000 square feet of plant canopy; and Tier 4 cultivation facility license, allowing the growth of up to 30,000 square feet of plant canopy.
Not more than once every 2 years, an applicant seeking renewal of a Tier 4 cultivation facility license may apply to increase the allowed maximum amount of plant canopy by 10,000 square feet.
Testing facility licenses
Products manufacturing facility licenses
Cannabis store licenses
Medical
Recreational
Application
$15,000
Retail store: $250

Cultivator:  $100/250/500/500

Manufacturer: $250

Testing lab: $250

Licenses
$12,000

Change of location – $4,000

Retail store: $2,500

Cultivator: $250/500-$1,500/3000-$5,000/10,000-$15,000/30,000

Manufacturer: $2,500

Testing lab: $1,000

Taxes
5.5% state sales tax on all cannabis transactions at dispensaries and 8% for edibles
10% excise tax on retail sales
---
To get ahead and be prepared for when the state will start licensing recreational cannabis businesses, you should have a plan today.
We offer a wide range of cannabis business plan templates and financial models.